Home and Real Estate Inspection Pricing
Residential and Commercial Inspections Done Right!
Home and Real Estate Inspectors are NOT all alike.  You have looked very hard for the right home for you and your family and considered the factors of your Home Purchase very seriously.  Take the time and choose the BEST inspector to help you with your decision.  You have only one opportunity to get this right, there is no second chance with a home inspection.  Be wise and look over their credentials.  Ours are plain to see on the home page of this website.
I am a professional Real Estate Inspector and would challenge you to find a Home Inspector with better credentials and experience
Certified Residential Inspector
Certified Commercial Inspector
Professionally Trained Inspector
Licensed General Contractor – www.cslb.ca.gov
First Inspection Performed in 1997, I'm an Experienced Professional.
Multiple Specialty Training Courses and Certificates
I did NOT take an internet or home study course because I was out of work… this is a trend right now. 
Warren Buffet said it best "Price is what you pay, Value is what you get".
---
We accept Cash, VISA/MC/AMEX/DISCOVER on-site & Check payable to "Spec Rite Inspections"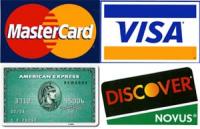 Credit Cards are billed via "SquareUp", a breaking new technology which I bill your credit card on site via a mobile phone.. I keep no personal or credit card information and a receipt is sent to a destination of your request. This service is PCI compliant and Secure.

 HSA "Health Savings Accounts are NOT accepted through our merchant bank.
Remember the small amount of money you save now can cost you thousands in the near future!
Residential Home Inspection Prices
I am a Master Inspector and Builder, if you are price shopping ensure that you are comparing my experience with similar. Remember, California has very few regulations for Home Inspectors. Level of service, knowledge and reports VARY GREATLY.
Condos and Homes/Residences – Home Inspections with Thermal Imaging Starting at $300 for Condos and Townhomes, Homes up to 1200 sf are $325.00!!
We are not the cheapest, but provide a superior value for your Home Inspection Dollar! There are no second chances to do this right! 
If you are looking for an excellent Home Inspection, you've found it!
Ensure that the utilities are on. Whenever possible, email me the confirmation from the listing agent indicating that the property is ready to be inspected. Additional trips to the property will result in additional charges.
Pools and Spas are Inspected if requested. Additional fees apply. Whenever possible, ensure that the pool is full of water and ready to be inspected.
Crawl spaces and raised foundations are inspected. $30 charge on most homes. As our area doesn't have many raised foundations, our regular prices are discounted to reflect the lack of crawl spaces or raised foundations. I recommend having a pest control operator evaluate pre 1975 crawl spaces and clear of any animals prior to my inspection.
Ensure that all utilities are on, we can do a better job for you!
Commercial Inspection Prices
Most Commercial Inspections are varied in need and execution. Our fees are reasonable, but incorporate a High Standard of Care for your Due Diligence inspections. A "Basic Assumption" and inspection would be $.10 to .17 a square foot and a $750 minimum for any Commercial Inspection.
Commercial Inspections or also known in the industry as PCA Property Condition Assessment (PCA) or Property Condition Report (PCR) we perform these inspections and can, at your request prepare a SCOPE OF WORK for and with you, our client.
Commercial Services Include
Conformance to ASTM E2018 STANDARD GUIDE FOR PROPERTY CONDITION ASSESSMENT: BASELINE PROPERTY CONDITION ASSESSMENT PROCESS 
Conformance to ComSop standards www.nachi.org/comsop – Newer Standard
Roof Certification and Evaluation Services. We will arrange for and prepare roof certifications, estimates for etc
Cost Analysis – Most clients outline a threshold of cost and we will incorporate cost guidelines and estimates from trade professionals where needed.
Back Flow Certification – We will arrange for this service as part of the Commercial Inspection. This is not a stand-alone service.
Spec Rite Inspections Serving Antelope Valley, Palmdale and Lancaster CA