Spec Rite Inspections announces that they can perform your commercial predictive maintenance electrical inspections
Providing predictive maintenance inspections to the greater Los Angeles and Los Angeles County areas, including  San Fernando Valley, Santa Clarita, Valencia, and Antelope Valley areas.
Has your Insurance Company or maintenance staff suggested thermal imaging or other predictive maintenance techniques?
Spec Rite Inspections, Tim Spargo Is a Certified Thermographer, and is trained in building science and predictive maintenance techniques.
Here's an example picture of a transformer taken during a routine predictive maintenance thermal imaging scan.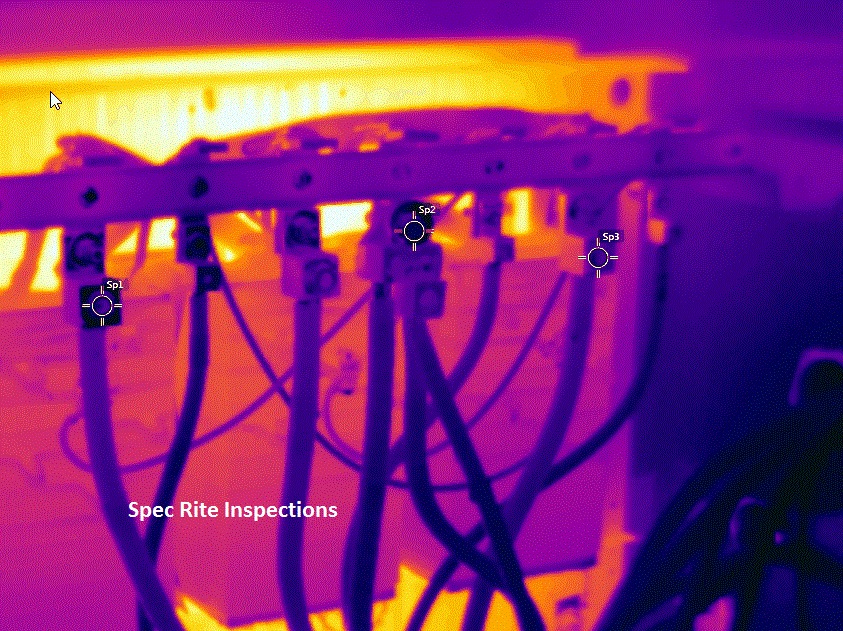 Notice the high resolution, quality image. Choosing the right thermographer, involves ensuring that they have the right training and quality equipment to readily perform the task that is needed on your site. We use high resolution quality thermal imaging equipment, provide quality and in-depth reports and are available to discuss your individual needs as well as provide input to your maintenance staff in on-site professionals.
Rates can be provided by the job and hourly, as many sites are different, and some have qualified personnel to remove panels and such ahead of the thermographer. Give a call today so that you can discuss how we may best help you, and your company today. Spec Rite Inspections 661-339-3544
Here's an example of some of the building and predictive maintenance services that we provide
Roof and flat roof thermal infrared scans, whether you are having a leak or not, thermal infrared provides an excellent advantage in evaluating your roof surface.
Building an envelope infrared services, there are a host of uses for this equipment. Services ranging from moisture intrusion to evaluating insulation and or heat and energy loss are but scratching the surface where we can help you in evaluating our building today.
Qualitative Electrical Infrared survey services, a certified thermographer like ourselves and high-quality equipment can assist you in the service today.
Spec Rite Inspections 661-339-3544
Summary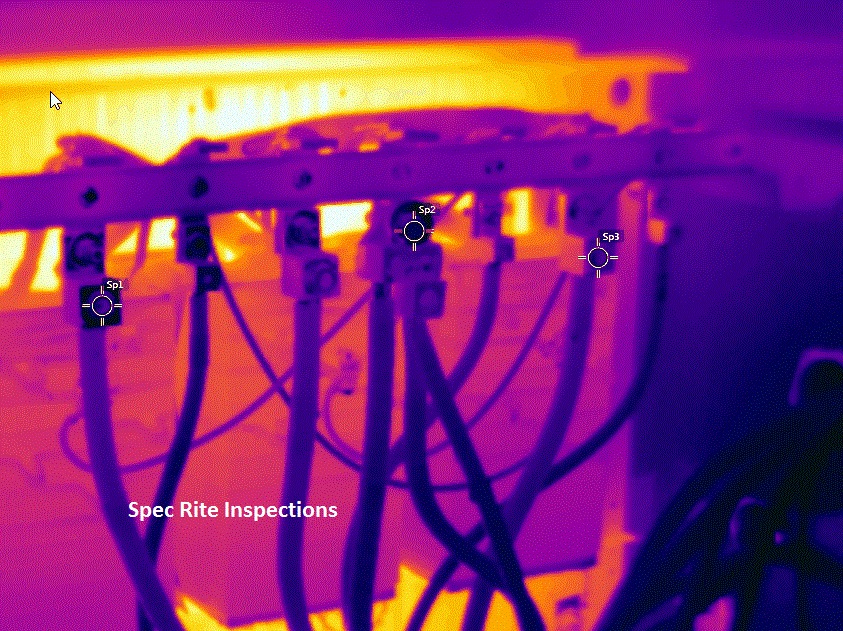 Article Name
Predictive Maintenance Inspections, Infrared and Thermal Imaging scans and surveys of Electrical, Roof and Building Envelope.
Description
Has your insurance company or maintenance staff recommended predictive maintenance of electrical or roofing using Infrared Thermal technology?
Author